Welcome to the Excursions Page
Snorkelling through coral reefs, exploring ancient Roman ruins, hiking on glaciers, shopping at local outdoor markets - all of these shore-side activities are as much a part of the cruise experience as enjoying the onboard amenities of your ship. Indeed, half the fun of taking a cruise is exploring exciting new places - tropical islands, bustling metropolises, exotic countries. Dive & surf in crystal waters, sail, get up close and personal with the natives as you have chance to see spectacular wildlife in its natural habitat on a trip to the national parks or safari, enjoy different day tours and much more! Please browse through the most popular cruise excursions below to learn more!
Classical Rhine and the Swiss Lakes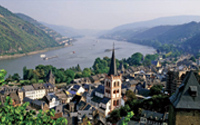 A river of legend and romance, celebrated in art, poetry, literature and music, the Rhine is a joy to cruise. Every turn brings with it new vistas of rolling vineyards and picturesque villages seemingly unchanged in hundreds of years, and the stretch known as the Middle Rhine Valley, overlooked by 40 fairytale castles, has been recognised as a World Heritage Site in its own right. Appreciate this inspiring river from the comfort of the spectacular SS Antoinette, the fi nest cruise ship to sail its waters.
Click here for more information
Prague, Dresden and Berlin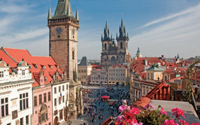 Three beautiful cities, rich in history, culture and sublime architecture, are the focus of this exceptional discovery tour, staying in well located hotels throughout. In Prague, admire fairytale Gothic spires, romantic Charles Bridge and spectacular castle views; in Dresden, restored to its pre-war glory, explore streets lined with Baroque townhouses and world class art galleries and museums; and, in Berlin, perhaps the city that defi nes 20th century Europe better than any other, appreciate iconic landmarks such as the Reichstag, the Brandenburg Gate, Checkpoint Charlie and the remains of the Berlin Wall, now the backdrop for a burgeoning art, music and fashion scene
Click here for more information