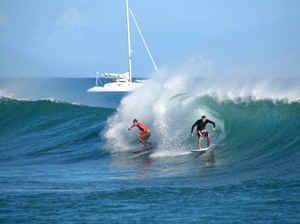 Florida
Introduction
Florida can easily be considered as the cruise ship capital of the world with almost all Caribbean, Mexican and South American cruises leaving many of its spectacular ports. With cruises departing from Miami, Fort Lauderdale, Port Canaveral and many more ports around the sunshine state, Florida is your first stop on the cruise of your dreams.
Florida is an exhilarating state that combines holidays with excitement, relaxation and sun, a mix that is quite unique. Your preferred port can be chosen based on the type of cruise holiday you choose to be apart of.
For those young and lively, a cruise from Miami might be just the ticket after a few days in this exciting city, or if you are after a more laid back luxurious cruise, why not sail from the picture perfect Fort Lauderdale. Families can also cruise from Port Canaveral after an exciting holiday in Orlando. Either way, Florida is the key to your ultimate perfect cruise holiday.
These cruises offer scenic wonders as well as interesting ports to stop at, with a variety of activities that can be enjoyed on day trips, from hiking, scuba diving, and fishing to shopping.
Attractions
Florida being the popular destination that it is offers many types of excursions and attractions. Why not kick off your holiday with non stop fun in the theme park capital of the world, Orlando. Or if exciting nightlife tickles your fancy why not spend a few days in Miami and enjoy the exciting destination that is South Beach. For those wishing to enjoy the Florida sunshine in a more luxurious location, why not spend a few days in Fort Lauderdale, perfect for some well earned me time!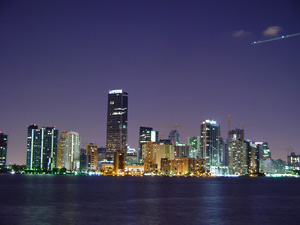 Restaurants
Depending on your destination within Florida, you are sure to find something to suit your tastes. Florida offers many restaurant types from ethnic to themed, in Florida, there is something for everyone.
Shopping
Florida is a shopper's paradise, offering a huge variety of shops from the outlet stores of Orlando to the stylish boutiques in Miami there is something for everyone! Orlando is loved by shopaholics and bargain hunters alike with its many outlet malls and stores. Souvenirs shops are also dotted along by the beaches in many of the states towns and villages. Shopping in Florida is the perfect way to spend your last few dollars after that relaxing dream cruise.
Weather
The first thing that springs to mind when you think of Florida is year round sun shine…sounds perfect to us! This consistent sunshine makes Florida the ultimate destination. Take a break from cold, windy and wet Ireland at any point of the year to Florida and you are sure to come back all sunny inside!