Welcome to the Excursions Page
The Garden City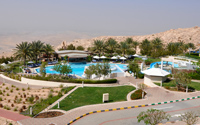 Historically the area was known as Tawam, Al Buraimi oasis and Al Ain, which means "the water spring". Al Ain has been continuously inhabited for more than four thousand years and is considered central to the cultural heritage of the country. Al Ain has three major malls — Al Ain Mall in the town center, Al-Jimi Mall in the Al-Jimi district, and Bawadi Mall located in the Al-Khrair District. Another popular pastime is spending time in coffee shops and Shisha cafes. Al Ain also has an International standard Go-Kart circuit. Other attractions include the Al Ain National Museum, the Al Ain Palace Museum, several restored forts and the Hili Archaeological Park site, dating back to the Bronze Age. Jebel Hafeet, a 1340-metre-high mountain, dominates the surrounding area. It is popular to visit to the mineral springs at the base and to drive to the mountaintop at sunset.
Email us for more information
Cairo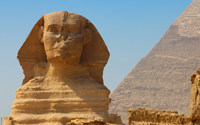 See the Giza Plateau. Located here is the last remaining Wonder of the Ancient World. the Great Pyramid of Cheops is the oldest and largest pyramid in the Giza Necropolis and the only one which is still largely intact. The Great Pyramid comprises of three inner chambers. Sitting in front of the pyramids of Chephren, is the legendary Great Sphinx Guardian of the site. The Great Sphinx was carved from a single piece of Giza Plateau bedrock and is famous for its size and for having the body of a lion and head of a human. Later visit the Egyptian Museum and make your way through the 107 halls which showcase's the world's largest and richest collection of Egyptian antiquities.In the Royal Mummies Hall, see the actual mummy of Pharaoh Ramses II, Seti I and II, and the newest addition, Queen Hatshepsut.
Email us for more information
Wonders Of Dubai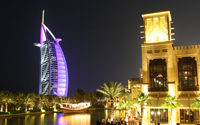 Live the religion, culture and history of Dubai. See Palm Island the famous artificial island, also you will see the Atlantis paradise at the Palm. This hotel was modelled after the resort situated in the Bahamas. The resort features a fantastic water park complete with a dolphin cove. Visit the Burj Al Arab, The luxury hotel will astound you. (you'll want your camera to capture this stunning piece of architecture. The Mall of the Emirates offers a full range of shopping an entertainment and the Souk Al Bahar, an Arabesque shopping mall has authentic shops and restaurants, so go ahead and soak up some of this unique culture. lastly see the Burj Dubai Lake which is famous for the Dubai Fountains. The fountains shoot water as high as 500 feet and is another glorious kodak moment.
Email us for more information