Welcome to the Excursions Page
The Best of Florida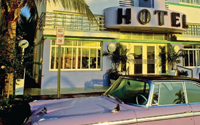 Before the 'Sunshine State' became known for its fun-fi lled theme parks and bustling beach resorts, it was a haven for interwar artists, writers and architects. Ernest Hemingway, Robert Frost and Tennessee Williams made their home in Key West, travelling artists established a creative community in St Petersburg and Miami's South Beach was transformed in a sweep of Art Deco colour and geometric splendour. This tour follows in their footsteps and traces the history of Florida even further back, to the settlement of St Augustine in 1565, but does not ignore the best of the state's modern attractions, including Everglades National Park and Kennedy Space Centre.
Click here for more information
Alaskan Cruise with Rockies by Rail
Two of North America's great travel experiences may be conveniently combined to create an unforgettable itinerary of scenic highlights. This superb value tour encompasses both the romance of exploring the Canadian Rockies aboard the world famous Rocky Mountaineer train and a splendid cruise along the coastline of British Columbia and Alaska, enjoying ever-spectacular panoramas and the Freestyle Cruising® concept for which NCL is renowned. There is plenty of time too to relax in the mountain town of Banff and city stays in Seattle and Vancouver add a layer of urban sophistication to the wild, extravagant beauty that characterises the region.
Click here for more information
Canadian Rockies and Vancouver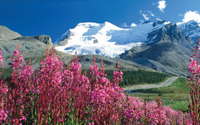 From the Klondike Gold Rush to the present day, British Columbia has attracted travellers and settlers in search of the good life. As the name implies, many of the province's current residents have British ancestry - they came not necessarily in search of monetary wealth, but to enjoy the natural riches of wide open spaces, spectacular scenery, pristine lakes and rivers and abundantly fertile land. This tour, incorporating the friendly and beautiful cities of Vancouver and Victoria and an unforgettable journey into the heart of the majestic Canadian Rockies, invites you to join them in appreciation of their heavenly corner of the world.
Click here for more information