Testimonial by Liam and Billy
When we were checking-in on the quayside we were told that our Stateroom number had been changed from Forward to Aft. Needless to say I was mystified as to why we were changed, the person checking us in had no idea why the change had too place as they were only working in embarkation, and to check with guest services when we were aboard!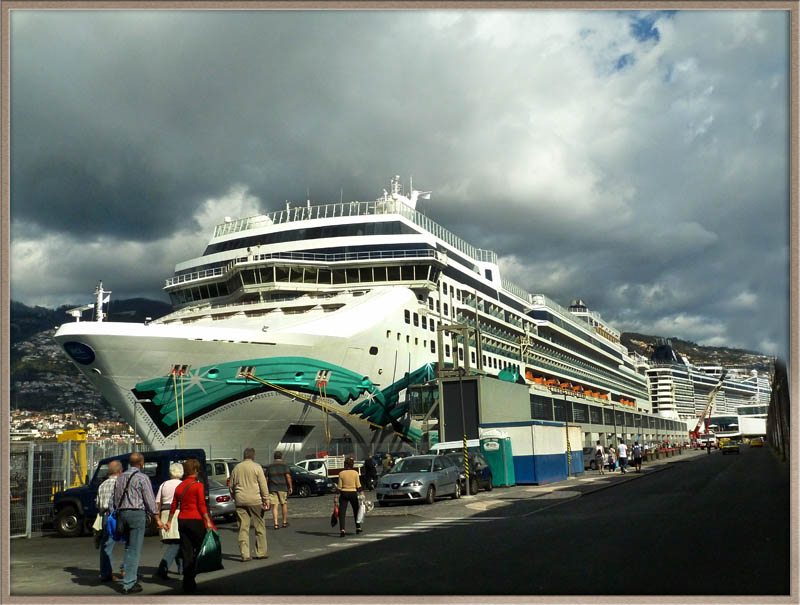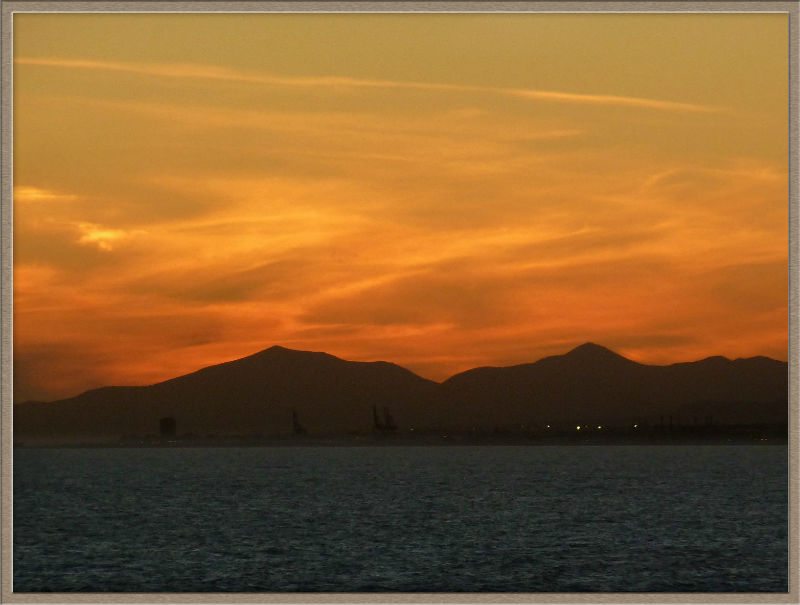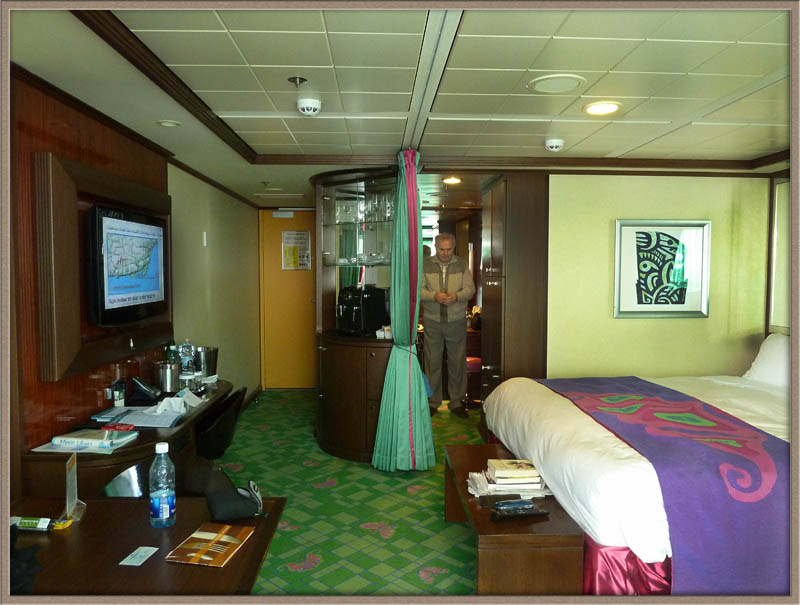 When we checked at guest services we were told that we had been upgraded to a Penthouse Suite on Deck 10 overlooking the stern of the ship, it was fabulous, when we arrived in the Suite there was a complimentary bottle of Champagne, an Invitation to the Captain's Cocktail Party , a plate of sliced fruit and chocolate strawberries (Pics Attached)... There was a small snag there was a letter was addressed to Mr. Brophy, and Mrs O'Reilly :-)...(We are both very much Misters!) We were unable to attend the Captains Party as I was unable to get a cocktail dress made in time for the big do!!!!.. I am guessing that we might have been upgraded because my 70th Birthday was on 25th January!

The Suite was brilliant, and added to that we had nine days of continuous sunshine with temperatures between 20 and 25 degrees, the weather was apparently unusual because the Captain Commented on it on the last night in the theatre..There was a small downside to the story, the suite had a king sized bed and the net result was that I had to sleep on the couch, which was, I must say, quite comfortable!!!!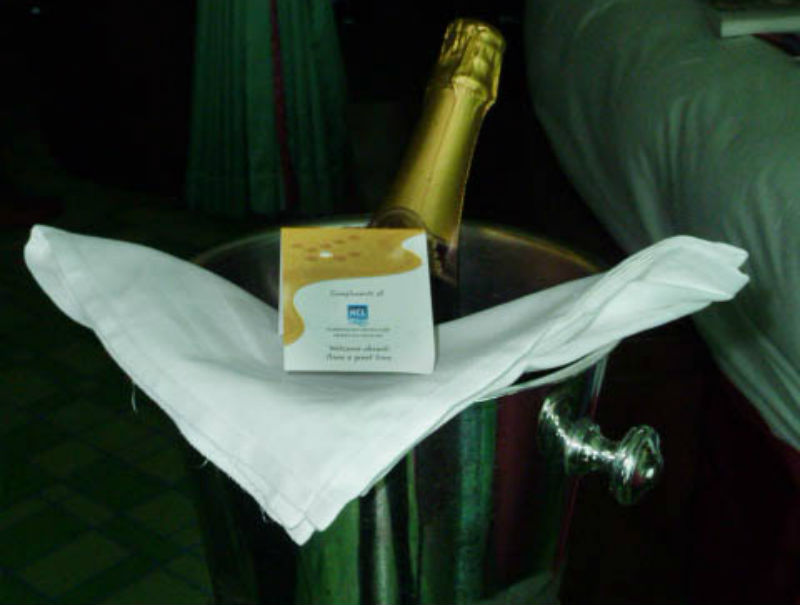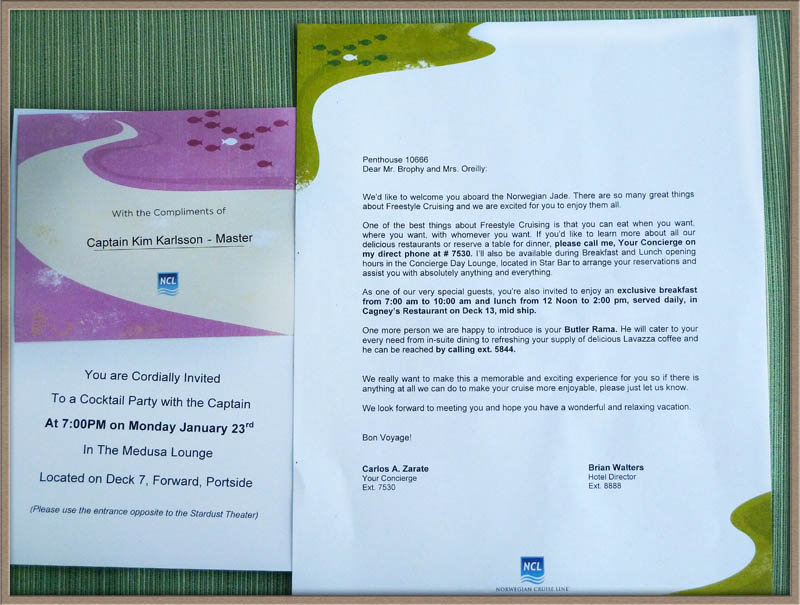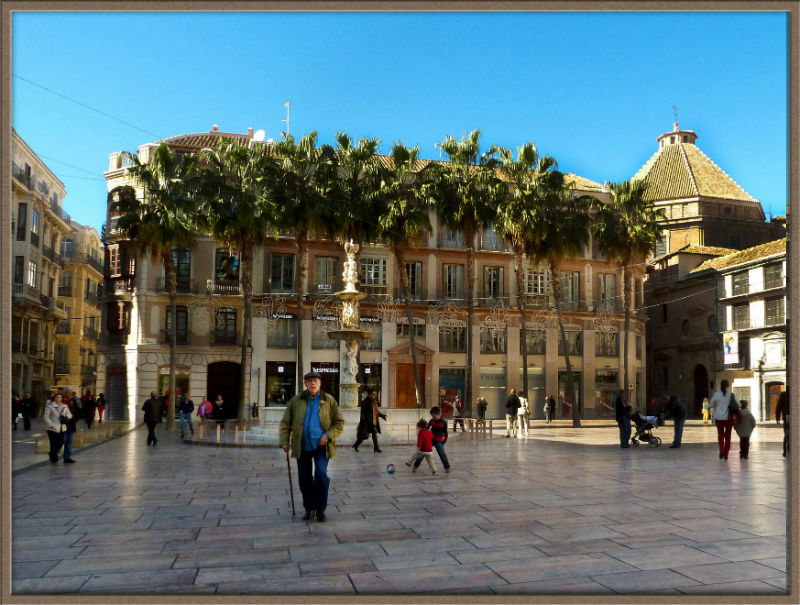 I have now cruised twice on the Norwegian Jade and found it to be a lovely friendly place, our Cruise Director Gary was fantastic, very friendly, cheerful but never overpowering. Would I sail on the Jade again? Most definitely!!!!

Thank you for all your help in arranging our holiday, it is one that we will keep in fond memory!

Kind regards, Liam O'Reilly and Billy Brophy
Back to Testimonials