Azamara
Azamara Club Cruises offer a deluxe cruise experience for those who want to discover the out-of-the-ordinary cruise destinations around the world.

Azamara Club Cruises feature unparalleled amenities on board and the level of service will also exceed all of your expectations. Azamara's two cruise ships are small, intimate ships that allow guests to enjoy an intimacy on board that can't be experienced with other cruise lines.

So whether you're looking for a luxury cruise, the opportunity to discover hidden gems around the world or if you want to enjoy the finest dining at sea, Azamara Club Cruises will tick all of your boxes.


Azamara Journey
Launched: st May 2007
Tonnage: 30,277
Length: 592 feet
Total Crew: 408
Occupancy: 694
Rating:





stars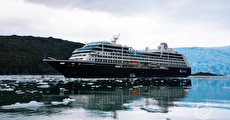 Azamara Pursuit
Launched: st August 2018
Tonnage: 30,277
Length: 593 feet
Total Crew: 408
Occupancy: 694
Rating:





stars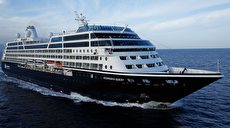 Azamara Quest
Launched: 19th October 2007
Tonnage: 30,277
Length: 592 feet
Total Crew: 408
Occupancy: 690
Rating:





stars