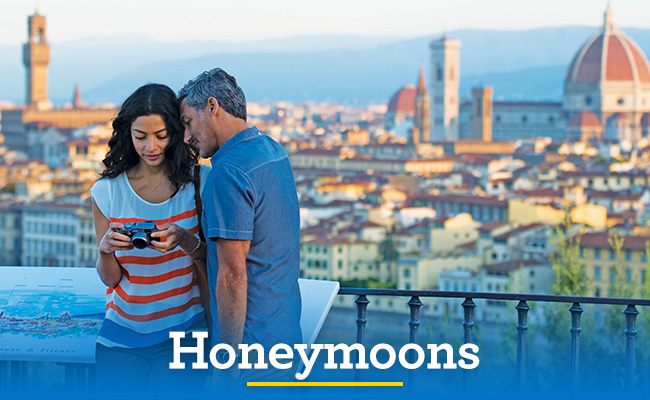 Honeymoon Cruises
Your honeymoon is the most special holiday you will ever take and a great way to bring your honeymoon to the next level is by adding a luxurious cruise. Cruises offer a level of luxury and service that's hard to rival which is what makes them so perfect for newlywed couples. We tailormake all of our bespoke cruise honeymoon packages to suit your budget and needs and our excellent team of honeymoon specialists are here to help you plan everything.
Cruises are perfect when tailored with a romantic city break such as New York City or with a fun filled trip to Orlando. If you're a luxury fan, why not add it to an itinerary with a stay in Mexico! We can add a cruise to any honeymoon itinerary because no city or destination is too far from a cruise port!
Book your cruise honeymoon with Cruise Holidays
Now that you've taken the first steps to booking your dream honeymoon, why not make an appointment to come see our honeymoon specialists. We can offer you expert advice, unrivalled service and an attention to detail that you won't find elsewhere. Your honeymoon starts from the moment you contact us so call us today on 01-8173558 or complete the enquiry form below.
-->