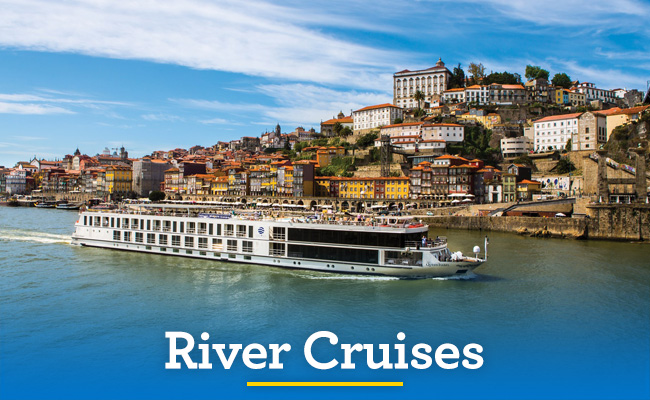 River Cruises
River cruises are a wonderful way to see the world. Different to traditional ocean liners, river cruises are small intimate ships that take you through unique destinations, historic cities and past a whole of world of discovery along the rivers of the world.
European River Cruises
European river cruises are hugely popular as they give cruisers the opportunity to discover the best European cities, most of which were built on rivers. Watch medieval castles float by, take in stunning scenery and enjoy local cuisine on a European cruise to remember.
Outside of Europe, many top destinations around the world offer river cruises including Asia and India. Our diverse range of itineraries and destinations means we have an itinerary and a destination to suit every type of bucket list.

Book your River Cruise Holiday today with Cruise Holidays
For more information on any of our fantastic river cruises and river cruise destinations, call our cruise experts today on 01-8173558 or fill in the contact form below.
-->