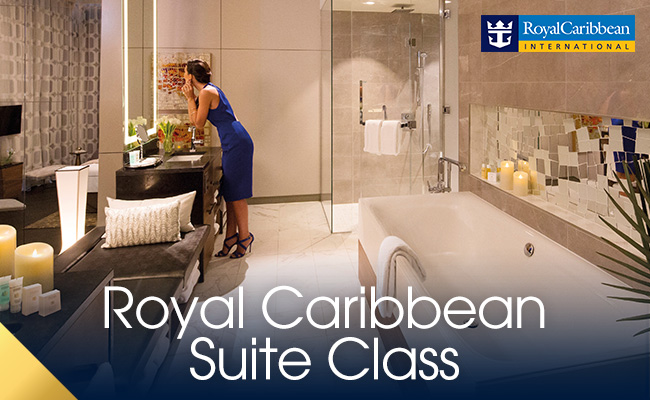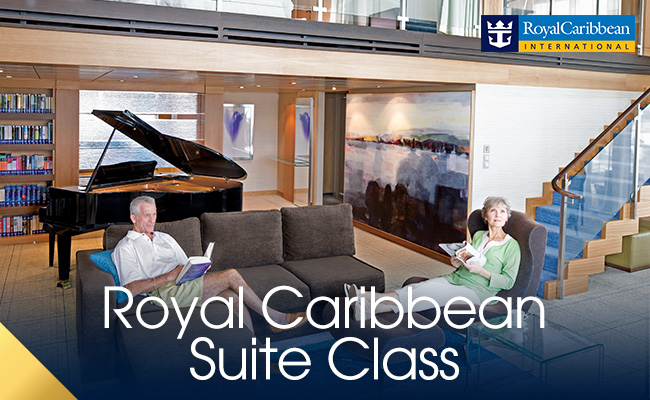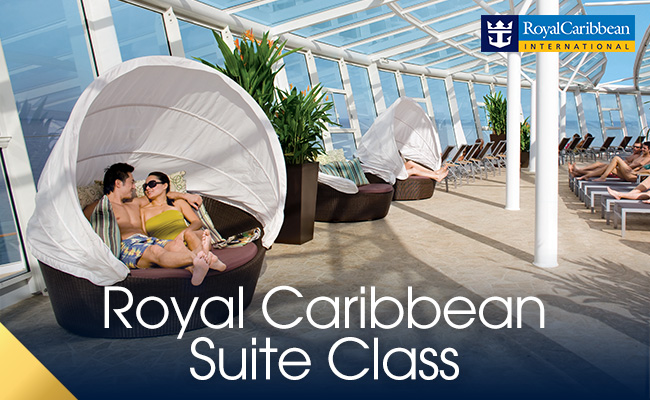 Royal Caribbean Royal Suite Class
Royal Caribbean's Royal Suite Class is luxury that's anything but boring. Focussed on customised adventures, more exclusive access and more inclusive amenities, Royal Suite Class is designed around you.
Being a Royal Suite Class guest comes with many benefits and perks that others won't get to enjoy. There are three tiers to the Royal Suite Class experience, Sea, Sky and Star and each of these suite experiences offer a range of incredible accommodation options and so much more.
Sea Class
Sea Class guests will get to enjoy their cruise while staying in a spacious, luxury suite. Recharge your batteries and enjoy luxury pillow top mattresses, luxury bath amenities and so much more. Sea Class guests will also get to enjoy their evening meals in the suites-only Coastal Kitchen restaurant.
Sky Class
As a Sky Class guest, you will get to enjoy spectacular suite accommodations, attentive service and exclusive experiences with the Royal Concierge as your host. Take advantage of priority reservations at the suite-only Coastal Kitchen, reserve a private cabana, enjoy complimentary VOOM internet, have a drink in your suite-only lounge or enjoy exclusive beach access at the Barefoot Beach Club in Royal Caribbean's Private Island Labadee.
Star Class
Welcome to Star Class, the new definition of VIP. As a guest of Star Class, you can enjoy an all access cruise experience which starts in the most spacious and luxurious suites at sea. Plus, as a guest of this VIP class, your Royal Genie will take your VIP status ship-wide scoring you exclusive access to the best of everything on board including shows, dining, on board activities and more. You will also avail of incredible amenities including complimentary drinks, speciality dining and VOOM high speed internet.
Introducing your Royal Genie
Royal Genies are available to Star Class guests and they are your ultimate insider to your cruise. They will take your cruise holiday to the next level by crafting exclusive one of a kind experiences, all designed around you. With your Royal Genie on hand during your cruise, you'll have everything you want and more than you ever imagined!
For more information on booking a Royal Suite Class cruise, talk to our Luxury Cruise Experts today on 01-8173558 or complete the contact form below and we can get in touch with you.
-->